Though speaking of next time, I did mention that the next group I'll be converting would be the Lurkers of the Jak and Daxter franchise, but I'm wondering if there are other preferences? I had though of doing the Destiny Franchise starting with the Fallen, or perhaps try and do a conversion of the Zerg from the Starcraft Franchise, maybe perhaps even the Psuedo-Arachnids from the Paul Verhoeven interpretation of the Starship Troopers franchise? Either way, preferences anyone?
One of the first characters I attempted to translate into OVA was Sarah Kerrigan from StarCraft series, and I included the basic Zerglings and the heavy Ultralisk as sample minions. I don't know if I'd still have her designed the same now, but it might be worth a look.
The Queen of Blades
(boss)
"I am the Swarm. Armies will be shattered. Worlds will burn. Now at last, on this world, vengeance shall be mine. For I am the Queen of Blades."
- Kerrigan leading the zerg
Sarah Louise Kerrigan was a psychic terran female. She began her career as a Confederate ghost and later became the second-in-command of the Sons of Korhal. Following Arcturus Mengsk's betrayal, she was captured and infested by the Zerg Swarm, ultimately becoming the self-proclaimed Queen of Blades and leader of the Swarm.
Abilities (30)
Armored +2
Attack +3
Beautiful +1
Combat Expert +2
Evasive +2
Flight +1
Knowledge (Zerg) +2 (half points)
Minions +3
Position of Power +4
Psychic +5
Strong +1
Telekinesis +2
Tough +1
Vigorous +2
Weaknesses (-25)
Arrogant -2
Awkward Size -1 (Wingspan)
Bizarre Appearance -3 (Terran/Zerg Hybrid)
Code of Conduct -2 (Zerg Attitude)
Hatred -2 (Mengsk)
Infamous -2 (Queen of Blades)
Love Interest -3 (Raynor)
Obsession -2 (Revenge)
Outcast -2 (Human and Protess)
Rival -3 (Amon)
Unique Weakness -3 (Prophicized Importance)
Attacks & Combat Stats
Kinetic Blast:
Multiple Targets (+10), Ranged (+0); Buildup (-5), Elaborate Gestures (-5); Roll: 4, DX: 4, End: 0
Wing Blades:
Armor Piercing (+5), Reach (+5); Activation (-10); Roll: 4, DX: 5, End: 0
Primal Grasp:
Unique: Drawing (+5), Ranged )+0); Elaborate Gestures (-5); Roll: 4, DX: 4, End: 0
Impaling Spikes:
Area-Effect (+10); Delayed (-5); Roll: 4, DX: 4, End 5
Defense: 4
Health: 50
Endurance: 60
Minions
Zergling (+1)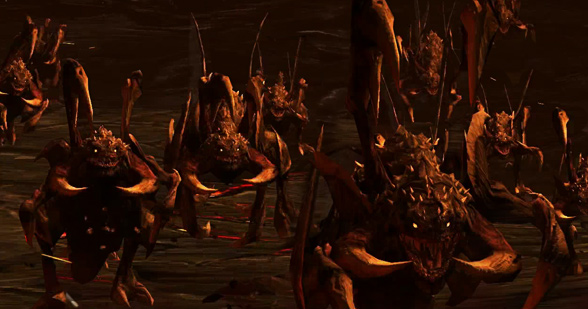 Small and fast, Zerglings are quickly grown to rush the enemy.
Attributes:
Agile +1, Attack +2, Quick +1; Bizare Appearance -3; Health/Endurance: 10/10
Ultralisk (+2)
The heavy grunt of the Zerg monsters, a few of these can destroy anything.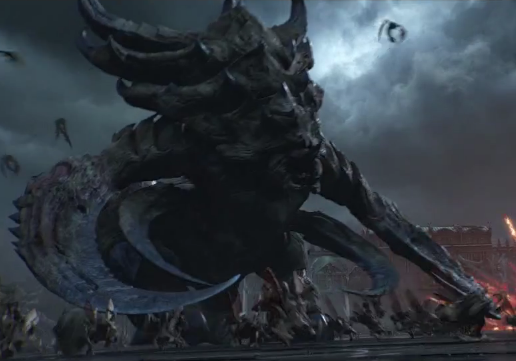 Attributes:
Armored +3, Attack +3, Combat Mastery +2; Awkward Size -3, Bizarre Appearance -3; Health/Endurance: 20/20
Might I suggest amending your first post in this thread into a directory, with links to each of your conversions? Might make it useful for future people looking either for a specific encounter or series without combing through 10+ pages.