---
Devil Gigatron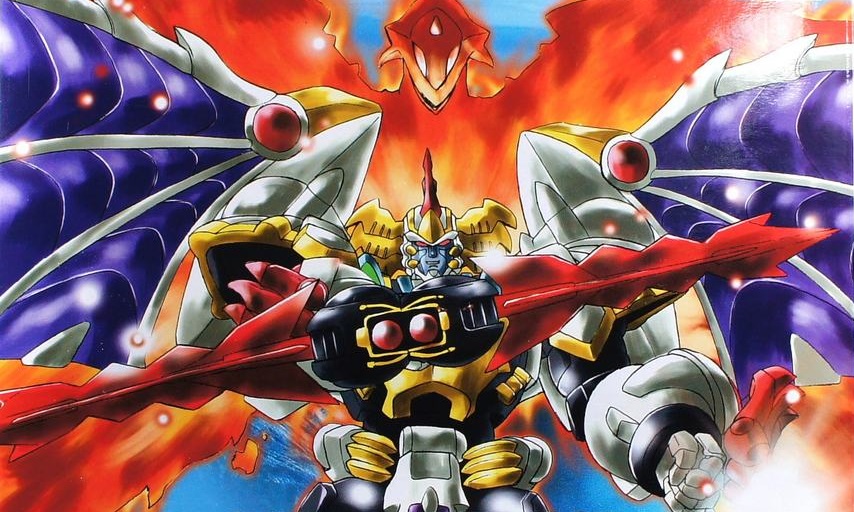 A god of destruction who rules the Destrongers, the elite forces of the cosmic devils the Destrons. As a top Destron soldier, he has participated in numerous battles over the years. Under those severe conditions, he gained the technology for his six step transformations. Gigatron has gained the ultimate Devil Power and evolved into the Ultimate God of Destruction, capable of ten transformations

Once a fearsome super robotic lifeform with the intention of galactic conquest, Devil Gigatron was defeated by the unlimited potential and power he had sought. Imprisoned by the Dimensional Patrol and humbled by his defeat, Gigatron was informed of the vast extradimensional threats that the Patrol defended against. The knowledge awakened something new in Gigatron, and he gave up on his evil ambitions to join the Dimensional Patrol. With his incredible Devil powers that allowed him to transform himself into nearly anything imaginable, Gigatron usually works alone, preferring jobs against the greatest of cosmic threats.

Health: 60
Endurance: 60
Defense: 4



Abilities

(+20)
Armor +2
Attack +3
Combat Expert +2
Devil Power (Magic, Arcane) +3
Evasive +2
Flight +1
Life Support +3
Tough +2
Vigor +2



Weaknesses

(-15)
Awkward Size -2
Bizarre Appearence -2
Infamous -2
Loner -1
Obsession -2
Overconfident -3
Rude -1
Vulnerability (Electricity) -2



Attacks


Devil Lancer: Effective, Weapon; R: 4, DX: x5, En: 0
Devil Cutter: Ranged; R: 4, DX: x4, En: 0



Alternate Forms:


Devil Gigatron is able to channel vast amounts of energy, called his Devil Power. Usually the best way for Gigatron to channel his Devil Power is by reconfiguring his body into alternate forms, with the most common described below.

Devil Jet: Gigatron's preferred form for transport, the Devil Jet form flies at incredible speeds. Flight +3, Devil Shooters: Ranged; R: 4, DX: x4, En: 0 (20 En)

Devil Hand: One of Gigatron's more unusual forms, the Devil Hand cycles his energy to increase his physical strength. Strong +3, Devil Slam: R: 4, DX: x7, En: 0 (20 En)

Devil Car: While a form Gigatron does not assume often, the Devil Car can be useful for quick getaways. Quick +3, Devil Shooters: Ranged; R: 4, Dx:x4, En: 0 (20 En)

Devil Bat: Another unusual form, Gigatron channels the Devil Bat's dark aura for metaphysical attacks. Psychic +3 (20 En)

Devil Dragon: An excellent form for combat, Devil Gigatron is able to use the unnerving weaving of the Devil Dragon's twin heads to attack from unexpected angles. Agile +3, Devil Flamethrowers: Ranged; R: 7, Dx: x4, En: 0 (20 En)

Devil Elephant: The Devil Elephant is a mode Gigatron rarely needs to take, but when he does he has nearly impenetrable defenses. Armor +3 (20 En)

Devil Saurer: A powerful, balanced form, the Devil Saurer combines the savage grace of the Devil Dragon form with incredible destruction. Agile +2, Attack +2, Devil Slash: R: 6, DX: x6, En: 0; Devil Beam (20 En)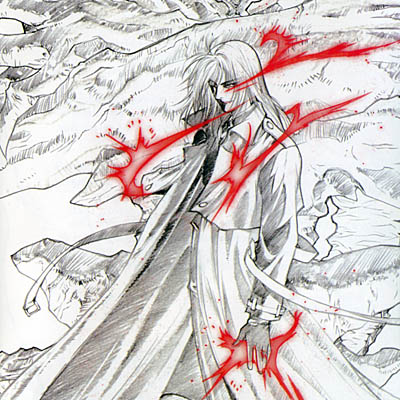 Pretender: Probably Devil Gigatron's most useful form, he is able to weave a transdermal shell and shift his mass to appear as an organic being. Transformation +1 (5 En)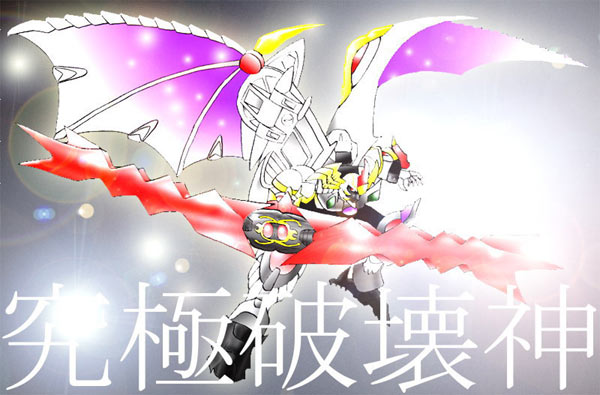 Kyūkyoku Hakaishin: Not technically a transformation, Devil Gigatron's Kyūkyoku Hakaishin mode unleashes his full destructive abilities, living up to his nickname as the Ultimate God of Destruction. Attack +2, Strong +3, Devil Lancer: Effective, Weapon; R: 4, DX: x10, En: 0, Devil Cutter: Ranged; R: 4, DX: x6, En: 0 (30 En)