Hela
(Boss)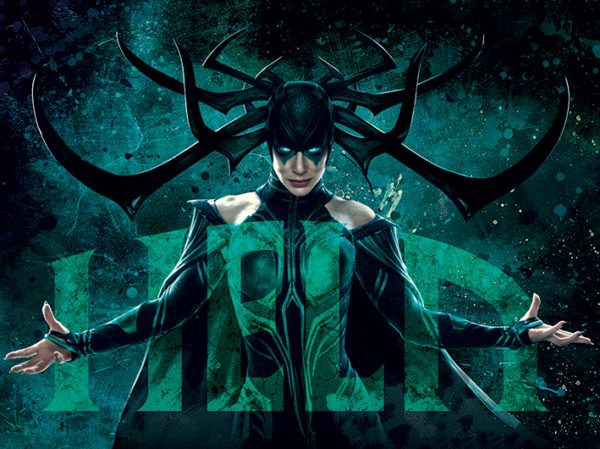 "I am Hela, Odin's firstborn, commander of the legions of Asgard, the rightful heir to the throne and the Goddess of Death!"
―Hela
Hela Odinsdottir was the Asgardian Goddess of Death and the former Executioner of Asgard. Imprisoned in Hel for millennia by her father Odin, Hela was released from her prison following his death and set out to exact vengeance against those responsible while simultaneously engaging in a series of encounters with her younger brother Thor.
Health:
40
Endurance:
80
Defense:
4
Abilities
(20)
Armor +1*
Attack +1*
Beautiful +1
Combat Expert +3
Evasive +2
Magic, Arcane +4
Minions +4
Vigorous +4
Weaknesses
(-10)
Arrogant -2
Bizarre Appearance -1
Infamous -2
Obsession (Death to all) -3
Outcast -2
Attacks
Dark Sword:
Accurate, Weapon; Roll: 6, DX: x2 (x7*), EN: 0
Dark Blasts:
Effective 2, Ranged; Roll; 5, DX: x4 (x9*), EN: 10
*Usually benefits from Scaled Advantage
Minions

Berserkers
(+1, HP: 30, En: 10, Defense: 3)
Raised from the dead to serve Hela, the Berserkers only exist to kill, for every death adds to Hela's kingdom.
Agile +1
Armor +2
Intimidating +2
Quick +1
Strong +2
Tough +2
Bizarre Appearance -3
Hated (living) -3
Servitude -3
Attacks:
Arm Blades:
Roll: 3, DX: x3, EN: 0
I always like female "big bads", feeling that is an overlooked concept. Most major villains tend to be men; Star Wars, for example, only has Captain Phasma as the single notable female villain in the movies. I had high hopes for Hela in Thor: Ragnorak. I wasn't terribly impressed, the movie was good but Hela was a pretty average Marvel movie villain.
I'd actually use her as a sort of Star Wars villain... With her original concept as Queen of the Underworld could tie her in with the Necromorphs, which are dead bodies animated by a mysterious energy field... and the Force was originally described as an "energy field created by all living things. It surrounds us and penetrates us; it binds the galaxy together", so the Markers would be an negative Force, which sounds like something a Sith or a Dark Sider would use. So instead of a goddess, she'd be a powerful Dark Side Witch or Sith Lord.
Saber's extensive Dead Space conversions could be used, then, although I think they might be a bit too intense to throw at even Heroic characters. The Berserkers (as illustrated by the Lego version of Thor: Ragnorak) are presented mostly as an alternative force instead of the Necromorphs.