Okay, after looking back at my previous entries, it appears that I forgot to edit out the "Knowledge: Wall Crawling" on not just the
Imp
and
Maggot
, but also the majority of the Necomorphs. They have now been corrected.
Speaking of the space zombie, let's start this off with the more normal looking from Dead Space 3: The Waster.
Quote:
Waster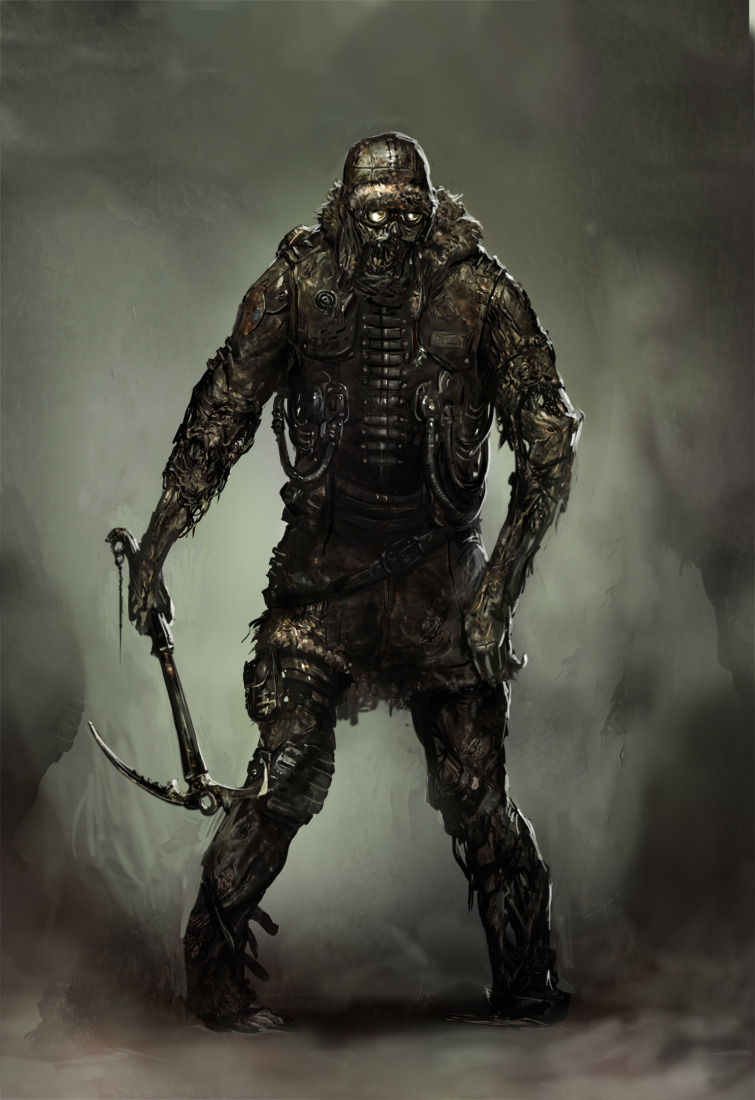 A seemingly innocuous individual, the Waster Necromorph is rather one of the more insidious in that it can still pose as a human being with the former living host's clothing and overall silhouette. This allows the Waster to get close to an unsuspecting victim and kill them along with others near them that are not informed of the deception. The Waster is unique among Necromorphs in that it utilizes human tools and weapons as its primary means of slaughter rather than their own bladed appendages, but that does not mean that it cannot resort to such tactics if either the upper or lower torso receives enough damage to cause further mutations that replaces the damaged torso with three barbed tentacles.
(1 Points)
HEALTH:
40
ENDURANCE:
20
TV:
11 (16 Scaled)
DX[END] - Attack
2[0] - "Improvised Tool Weapon" (Armor Piercing. Weapon)
3[0] - "Barbed Tentacles, Melee" (Armor Piercing; Effective. Break.)
2[0] - "Barbed Tentacles, Ranged" (Multiple Targets x2; Ranged. Activation; Break; Inaccurate)
Level - Ability
+2 - Armor (Cancel x2, Dismemberment)*
+1 - Art of Invisibility
+1 - Attack*
+5 - Life Support
+1 - Jumping *
+3 - Perceptive "Neurokinetic Impulses"*
+2 - Perceptive "Living Beings under the Influence of the Markers"*
+2 - Tough
Level - Weakness
-1 - Bizarre Appearance
-2 - Compulsion "Killing"
-1 - Dense
-2 - Ineptitude "Manual Dexterity"
-1 - Mute
-3 - Servitude "Hiveminds and Markers"
-3 - Unique (Cannot Heal)
-1 - Vulnerability (Fire)
-3 - Vulnerability (Dismemberment)
* Indicates that Character Ability/ies are of higher value than human norm, thus applicable for Scaled Advantage
To be perfectly honest, I'm not sure if I've replicated the Waster's ability to create three barbed tentacles when their torsos become damaged enough like so: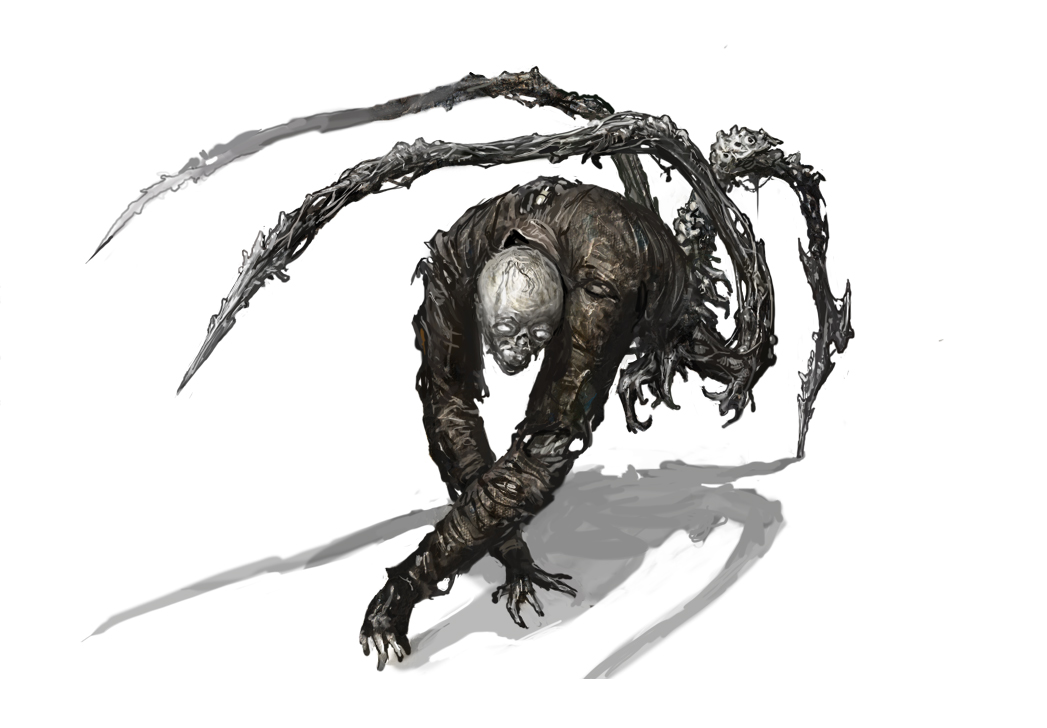 Would these be considered Accidental Transformation under OVA2e rules or is what I got satisfactory enough?