Next up, wrapping up for the Destiny franchise, we have the Colossus-
I don't know, after Dark Pheonix, the franchise is kinda on shaky- NO! Not you! This guy.
Cabal Colossus

Hailing from a distant interstellar empire, the Cabal are an industrious, militaristic society devoted to conquest and expansion to initially satiate the hedonistic lifestyle of their civilization as a whole whom themselves worship their emperor as a deity in the flesh. The primary species of this extrasolar empire are massive, bipedal carnivores with wrinkled and leathery tan-grey skin, tall skulls, dark wide-set eyes with slit pupils and their upper lips are in the shape of an inverted V that exposes their gums and fangs. They also hail from a warm and humid environment and, while a resilient species, cannot survive within dry environments without climate-controlled gel suits. This may stem from the fact that there is little, if any, fatty tissue upon their bodies to which nearly all of their mass is musculature.

It is customary for the Cabal that any military force sent on expedition is, under their centuries-old laws, to be in effective exile and are unable to return to their home borders until victory was assured. That gave the army in question extra incentive to complete their objectives and return to the empire with spoils of war and new territory. Much of their architecture and technology have a heavy industrial feel to them as the Cabal military as a whole prefer defense in depth and to bore their fortresses into the sides of mountains to not only allow easier access to mineral resources but for added protection within. However, there are some whom theorize that the Cabal are so desperate for territorial expansion initially not to support their lifestyle, but rather to have a fallback position from an enemy they now flee….

The Colossus serves the Cabal as a heavy weapons support and assault unit and thus wield weapons and armory that are massive even by Cabal standards to fulfil this role. It's weapons emphasize the doctrine of overwhelming firepower which ensures that the foe is eliminated from existence, thus the Colossus deploys many micro-rockets and mini-missile ordinances that emphasize greater area effect and high damage potential. In addition, the Colossus is able to generate a wave of destruction that is almost ensures that only the most sturdy of threats who are often too exhausted and weakened from the attack to defend against the counter fire of fellow Cabal units. However, such heavy weapon systems have forced the Cabal to omit the standard jump jets from the armor design of the Colossus and thus has limited mobility, thus necessitating the deployment of Cabal escort units to cover such a vulnerability.

(2 Points) HEALTH:

100

ENDURANCE:

40

TV:

14

DX[END] - Attack

4[0] - "Heavy Slug Thrower" (Affinity, Fire. Overwhelming; Impairing; Ranged; Stunning. Buildup; Elaborate Gestures, Both Hands on Weapon; Inaccurate x3; Unwieldy; Weapon)
3[0] - "Homing Missile Swarm" (Accurate x2; Area Effect; Overwhelming; Stunning. Activation; Countered; Ineffective; Open to Attack)
5[5] - "Quake" (Area Effect; Effective; Impairing. Buildup x2; Elaborate Gestures; Inaccurate)

Level - Ability

+6 - Armored
+3 - Attack
+2 - Intimidating
+2 - Strong
+5 - Tough

Level - Weakness

-2 - Awkward Size (Large)
-3 - Bizarre Appearance
-2 - Code of Conduct "Honor of the Legion"
-1 - Ineptitude (Smell)
-2 - Restricted Freedom "Colossus"
-3 - Servitude "Cabal Empire"
-3 - Slow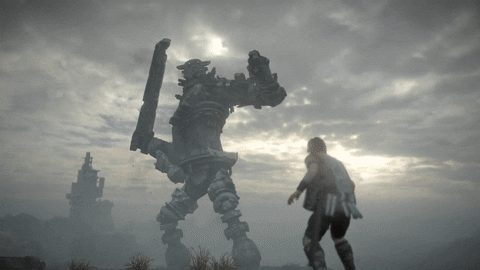 Maybe next time.